(written 19th Oct 2017 and updated in 22th Oct 2017)
Hello Green Capsters!
It's been a great and busy summer for us. I want to thank all the customers that joined our tours and the staff that has been giving their best all year long. Thank you! This group effort that has significantly improved your rating in TripAdvisor. Currently we are number 1 in category of Food & Drink in Helsinki. Looks like we are doing things right:)
Especially our Free Walking Tour and Mental Walks – in Lapinlahti psychiatric hospital has gained a lot of popularity this summer. I'm happy to say that both of these tours will continue all year round.
(UPDATE 22th Oct) Yesterday we had a record audience on the Mental Walk – tour. We sold out thee consecutive starts. This was largely effect of a great review and a story in the biggest newspaper in Finland. Here is the link to the story: https://www.hs.fi/nyt/art-2000005416110.html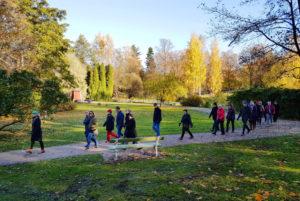 I was one of the guides giving a tour in Lapinlahti Mental Asylum and it was great to so many people interested in the development and history of psychiatric treatments. The weather was fresh and sunny and it was a splendid way to spend and afternoon in Helsinki. Here are some photos from yesterday's Mental Walk.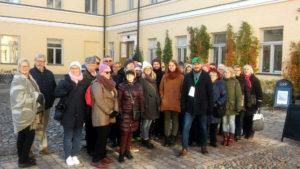 Yesterday we also had a gran premiere of horrifyingly exciting novelty: The HELSINKI MURDER WALK.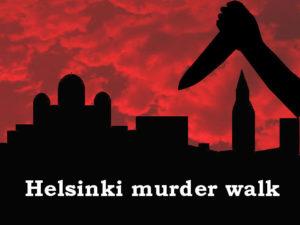 This tour was first published as a part of Helsinki Walking Festival and it received massive attention. Crimes seems to always be and interest. This walk takes you down to the dark but exciting history of Crime in Finland. During thrilling 2 hour journey you will hear about some of the most gruesome murders ever committed in Helsinki. You will also get to know the interesting history of Helsinki Police Department and a few facts how violent crimes have evolved during the past decades. Children less than 13 of age are not advised to attend due the content.
Our first murder tour, held, yesterdays tour was a great success. Group of fearless investigators were lead through the beautiful south Helsinki following the killing spree in time. Some murders are still unsolved. Bring your inner Sherlock Holmes to the tour and start deducting clues. Murder never gets old.
Helsinki Murder Walk will be organized every two weeks. Next is on 5th of November.  Book you spot, once still available, this tour will soon sell out!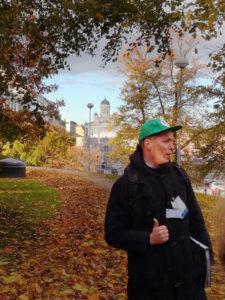 We are also developing other new products for winter season, but I'll get back to it later. Stay posted and go take that selfie with the autumn leaves!
BR
Jouko Väärälä
CEO
Please follow and like us: