The Saturday of the last of week of May has warm place in all Finns hearts. That's the day when the long, long school year ends and the precious free summertime starts for children and youngsters. The schools are holding the end of school year ball and final grades and diplomas are given. All the joy ends with traditional summer hymn "Suvivirsi"
We want to congratulate all the students for completing the school year. Let your summer be bright, light and full of sun and joy!
Haluamme onnitella kaikkia koulunsa päättäneitä. Olkoon kesänne valoisa ja ilmava, täynnä aurinkoa ja iloa!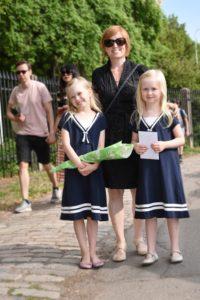 Please follow and like us: