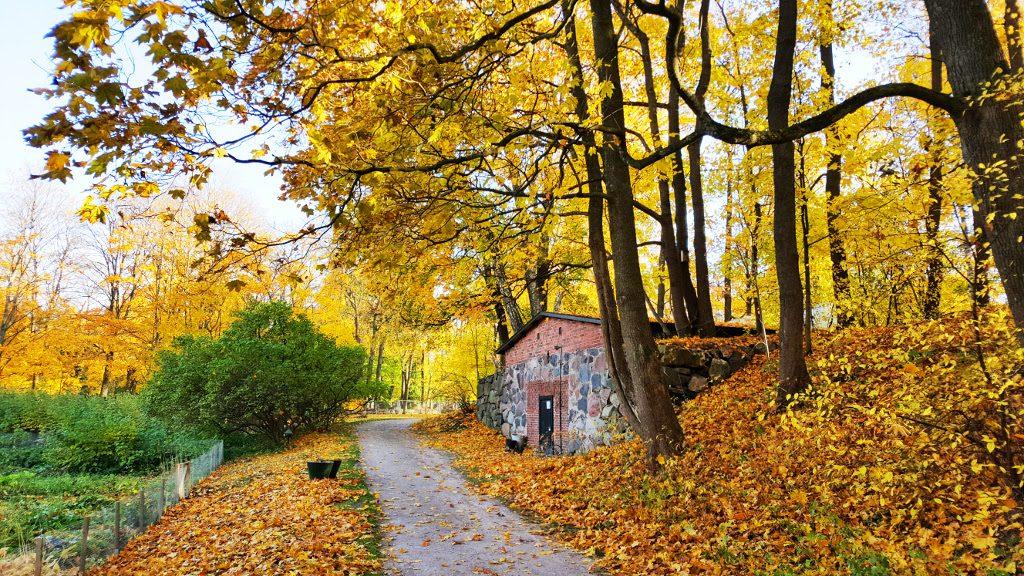 Hi Friends! It's been a while!   (Suomenkielinen teksti alla)
Like in Game of Thrones: The Winter is coming. We've been busy setting up for it and I'm really excited about what we have cooked up. Green Cap Tours never stops!
First Mental Walk – Guided tour in former psychiatric hospital will have a maiden run this Saturday. Come and hear the stories of our most famous mental asylum Lapinlahti hospital. We'll cover the staggering development in psychiatric caretaking from the grim mediaeval times to humanity of modern day. The hospital operations were discontinued in Lapinlahti in 2008. Since then the area has developed into an oasis of arts, culture and wellbeing. Tour leads you to the current buzz of the premises and leaves you to explore the galleries, cafes and workshops individually. Tour takes 1 hour, but you should reserve at least 1 hour more to spend in premises after the tour. Public tours every even Saturday. English tour at 14:00 ( in Finnish at 12:30).
The brand new Civil War 1918 Tour has been on for few times and it's been a fantastic. Thanks to all our enthusiast participants. Tour focuses on the 1918 Civil War of Finland that was one the most revolutionary and controversial times in our history. Hosted by our war history experts, the battle of Helsinki in April 1918 is relived on tour. The tour can be arranged in English, Swedish or German by reservation. Just send as us an email! Saturdays weekly public tours on are in Finnish.
Wassup, party people!?! We got the nightlife covered too. Pub Crawl Helsinki is on all winter every even Friday. Hey! The next is tomorrow. Join the Crawl. Meet people, get tipsy, cut cue and save money;D
Our popular Free Walking Tour continues on Wednesdays and Fridays all winter. Once the spring steps in, we'll add rounds. Wednesdays we have a morning tour and Friday's tour is in the afternoon so the weekenders can also do THE first thing in town.
Let us show you the best of Helsinki. Join our tour a leave with a smile on your face and a story to tell.
And one more thing: I'll be in London in week and a half for the World Travel Market –fair. Come to meet me in the Finland section.
Yours sincerely
Jouko Väärälä, founder of Green Cap Tours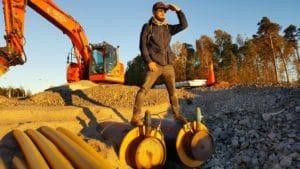 Hei ystävät
Syksyn saapuu ja Green Cap Toursissa puhaltaa uudistumisen tuulet. Toimintamme jatkuu läpi vuoden useiden viikottaiskierrosten kierrosten myötä. Lisäksi tilauskierroksia voidaan aina järjestää tarpeen mukaan. Tämän syksyn paikallishistoriaan pureutuvan ohjelmiston kehittely on pitänyt meitä kiireisinä, mutta nyt on ilo toivottaa teidät tervetulleiksi näille erityisesti suomalaiseen makuun räätälöidyille kierroksille.
Tänä lauantaina 29.10. meillä on avajaiset! Mielen huoneet – Kävelykierros Lapinlahden sairaalassa järjestetään nyt ensimmäisen kerran. Tule tutustumaan tämän kauniin paikan mielenkiintoiseen ja monipuoliseen historian. Kierroksella sukellamme mielenterveystyön huikeaan kehityskaareen keskiajalta näihin päiviin. Lisäksi johdattelemme sinut sairaala-alueen nykytilaan taiteen, kulttuurin ja hyvinvoinnin keitaana. Kierros toteutetaan yhteistyössä Lapinlahden Lähteen ja Pro Lapinlahden kanssa. Suomenkieliset kierrokset joka toinen lauantai klo 12:30 ja englanniksi klo 14:00.
Sisällissota Helsingissä 1918 –kierrosta on nyt järjestetty muutamana lauantaina. Kierros on ollut menestys ja haluamme kiittää siitä kaikkia osallistujia. Tule sinäkin mukaan kokemaan 1918 kevään käänteentekevät hetket lauantaisin klo 11.
Perjantai tulossa, missä bileet? No, meiltä löytyy. Kansainvälisen bilekansan suursuosikki Pub Crawl on täällä. Liity mukaan meidän kansainväliseen ryhmään, ota napsua, tapaa uusia ystäviä, pääse jonon ohi yökerhoon ja säästä rahaa! Pub Crawl Helsinki järjestetään parillisin perjantaisin. Huomenna on seuraava 😉
Kesän kestosuosikki Free Walking Tour, eli tippipohjainen kävelykierros jatkaa keskiviikkoisin ja perjantaisin. Tuleeko sinulle vieraita ulkomailta ja heille pitäisi esitellä kaupunkia? Tuo heidät kävelykierrokselle ja ulkoista homma ammattilaisille. Samalla voit terävöittää omaa paikallistuntemustasi. Vaikka olisit asunut Suomessa koko ikäsi takaamme, että kuulet kierroksella jotain uutta ja mielenkiintoista.
Tervetuloa mukaan Helsingin parhaille kierroksille. Saat hymyn huulille ja tarinan jaettavaksi.
Ja vielä yksi juttu: Jos olet reilun viikon päästä Lontoossa World Travel Market –messuilla, tule moikkaamaan. Siellä olen minäkin.
Terveisin
Jouko Väärälä
Green Cap Toursin perustaja