DUE CORONA VIRUS RESTRICTION: ALL TOURS ARE CANCELLED AT LEAST UNTIL 17th of APRIL 2020.
Paid tours will be refunded or if so requested – moved to later date.
KORONA TILANTEESTA JOHTUEN KAIKKI KIERROKSET OVAT PERUTTU AINAKIN 17.4.2020 ASTI.
Palautamme rahat maksetuista kierroksista. Voimme myös vaihtoehtoisesti siirtää kierroksen myöhemmälle ajankohdalle.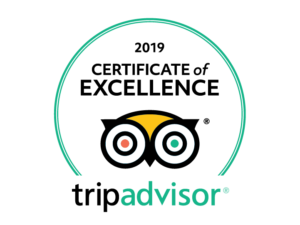 Private Helsinki tours and experiences for all tastes
Loading…
If you have problems using the booking system – please contact us: sales(at)greencaptours.com / +358 46938 4905
Free Helsinki Walking Tour @ 11:00
This is the off season schedule, from beginning of OCTOBER to end of APRIL
If you want to keep things simple, casual and you don't mind bigger group – join our famous Free Walking Tour in Helsinki. No need for reservation unless you are more than four joining. This tour is free of charge. We appreciate a tip at the end of the tour, but it's completely voluntary. Tip the way you feel.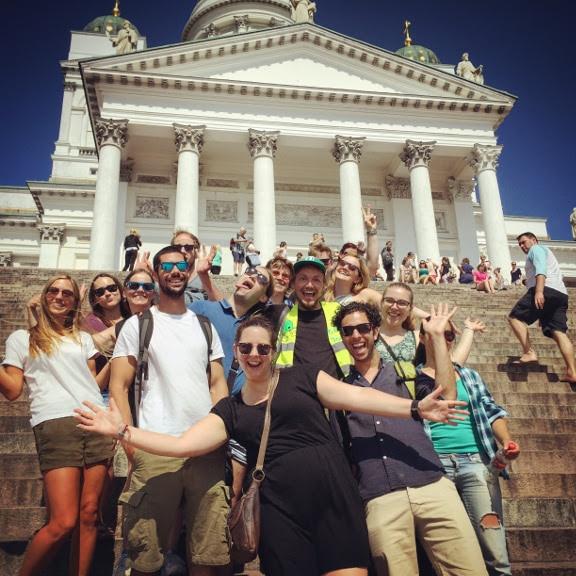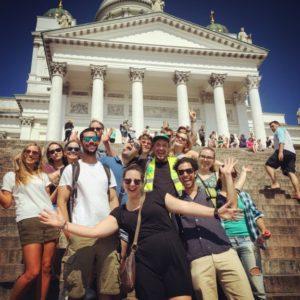 The tour starts from the Senate Square. You will find your guide with a green cap from the base of the massive white cathedral stairs. When you get to the square it is impossible to miss. This tour is quick and easy introduction to Helsinki's history and to Finnish lifestyle. Your guides are Finns so the know what they are talking about. Read more about the tour, click here.
Please reserve your spot. This way we can anticipate the group size and provide appropriate amount of guides.
Loading…
Welcome to Green Cap Tours! Your local tour guide in Helsinki
We are focused to produce the best Helsinki City Tours. We are a Finland-based tour company, which offers a variety of tours suitable for all travellers and budgets. Our local tour guides are knowledgeable, experienced & informative, assuring that experiencing one of our Helsinki city tours will leave you with an understanding of Finland's rich heritage, history, culture and geography.  Our tour offerings cater to everyone, whether you want to immerse yourself in Helsinki's city center with a walking tour, sample the local flavours on Food & Beer tour, or go out ordinary on guided tour in former psychiatric hospital. If want to go all Nordic Noir you must join our thrilling Helsinki Murder Walk.
Visiting Finland for the first time? We can arrange a private tours at your request. You can order any of our weekly tour for your group on desired date. Customized itineraries are also possible. Our experienced guides will work with you to create a personalized tour that satisfies your interests and insure that you experience all the sights, beauty and nature that Finland has to offer.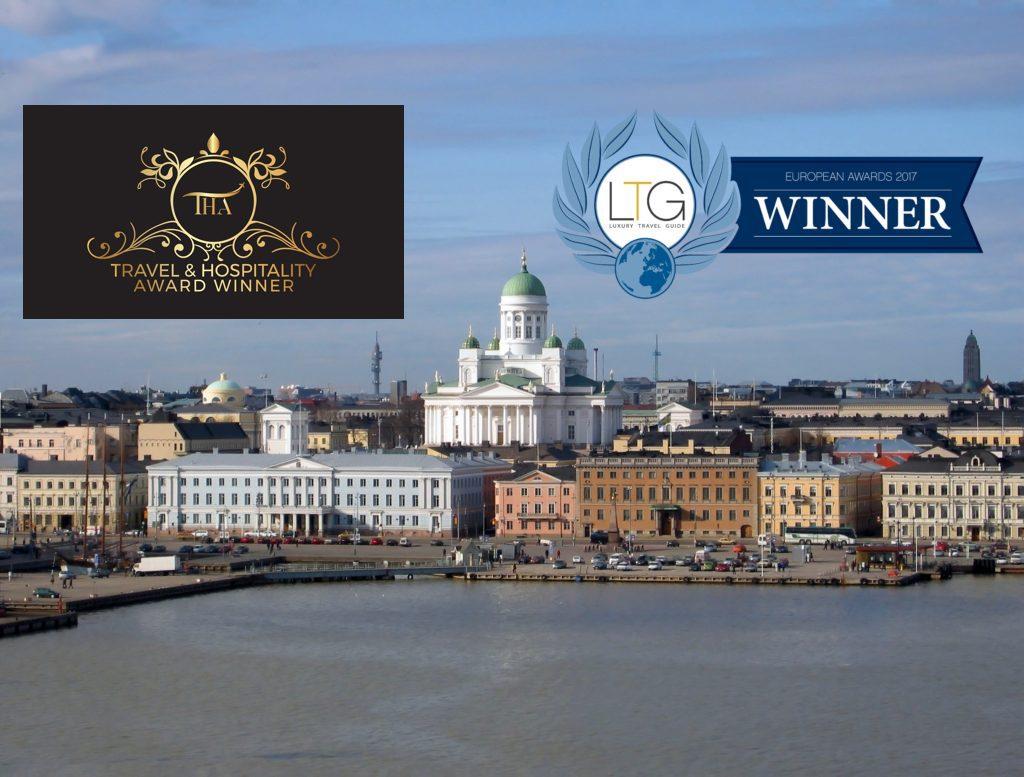 Finland is one of Europe's best-kept secrets. Helsinki offers visitors an urban landscape unlike no other, nature that can't be found anywhere else in the world, historic sights such as Suomenlinna and Helsinki Cathedral and events that celebrate Finnish culture. Our guides are excited to reveal Helsinki's secrets and share their vast knowledge of Helsinki and Finland. Whether you choose to enjoy long summer days or winter wonderland during Finland's colder months, our expert guides will be there to assist and inform you whilst making the experience enjoyable, helping you create life-long memories in the deep North. No matter what kind of bucket list you have for Finland, Helsinki City tours are always a good way to start.
Testimonials