It's finally here! – Explore Helsinki and Espoo by the new metro line
The Helsinki Metro is one of the easiest metros in the world to travel with. Really. The route map looks like the letter Y, it's hardly possible to take the wrong line or get lost. Until now, the metro has connected the eastern parts of Helsinki with the city centre. Since 2009 they have however been building an extension, which adds 13 new stations to the route, covering also the neighboring city of Espoo.
This project has been a fiasco and laughing stock of the citizens since the beginning. The construction work and the opening of the new metro line have been delayed time after time. They have set several opening days but always just before the day it has come out that the new metro won't be operating any time soon. You can imagine the chaos and the anger of the people living or working in these areas.

But finally, it's here! On November 18th the first 8 stations will be opened. (We wouldn't bet our money for the remaining 5 stations to open any time soon.) This enables easy access to discover new parts of the metropolitan area. Here are our top picks on the new metro line:
As far as we know, the world's only under ocean metro station. How cool! Also, the longest escalator in Finland. Definitely on our bucket list.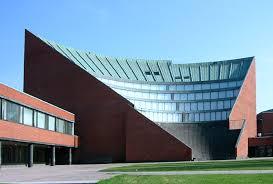 The station is named by the huge university campus located on the area called Otaniemi, also known as the Silicon Valley of Finland. Inspiring atmosphere, beautiful architecture by the Finnish architect Alvar Aalto, headquarters of some of the biggest companies in Finland and lots of nature and seascape. And of course, lively student vibes.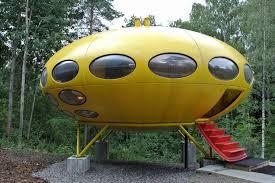 This is the place to be for those interested in arts and culture. The exhibition centre WeeGee is the home of 4 museums and a nice café. The museums offer something for everyone, from history to modern art and UFO's.
 + 1 additional tip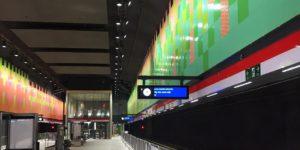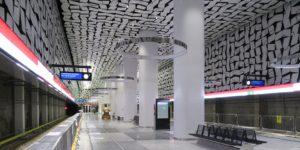 If you don't want to get out into the fresh air, just the new stations are worth a visit. They all have their own theme and are designed by different architects. The old stations from the 80's are nothing compared to the new ones, which are a brilliant display of Finnish design.
So just buy your ticket and discover these beautiful and not so touristic areas of Helsinki and Espoo. Remember to buy the regional ticket if you plan to cross the border between the 2 cities. Sit back, relax and enjoy the ride!