Green Cap Hints: Best places for a good Beer
Local breweries are popping up like mushrooms after the rain, so I'll only mention a few of the plenty that are on
offer nowadays. I'll start with the places that brew their own beer, then mention a few that serve quality beer in
general.
All the places in this list can be found on our famous guidemap. See it here
These beerjoints are marked with appropriate golden colour:)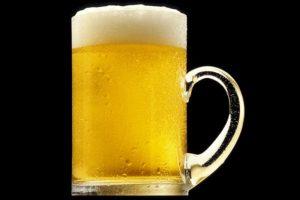 Stadin Panimo, Kaasutehtaankatu 1, Building 6. Tue. 16.30-23; Wed. to Thu. 16.30-00; Fri. to Sat.
15.30-02.
This is definitely my personal favorite out of the local breweries, Stadin panimo serves a wide range of
interesting tastes in beer at their small bar in the hip Suvilahti area. I have to warn you though, that
Kaasutehtaankatu 1 is the address for an entire zone, covering quite a few buildings, so when I first went, had a
few difficulties, since I had run out of battery on my cell. So you need to have a map like the one they provide at:
(https://www.stadinpanimo.fi/craft-beer-in-helsinki/) accessible on your cell when you go. With that in place, it
shouldn't be too difficult to find the right building.
A pointer: for a nice evening / afternoon half-day trip, you can expand from the brewery to the lovely Ihana
Kahvila near-by and perhaps even Sompasauna next to Ihana Kahvila. Often on Thursdays Stadin panimo
has tastings, so check their fb and webpage (above) to catch one.
Suomenlinnan panimoravintola, Suomenlinna c1. Mon. to Sat. 12-22. Open on Sundays 30.5-21.8.
12-18.
This place has a nice summer by terrace and serves good quality Nordic food. The Brewery of Suomenlinna is
one of the oldest small local breweries making handcrafted beer – predates the present hipster movement by
decades. The building where the restaurant is situated in is probably the first you'll encounter when you arrive
in Suomenlinna with the public transport ferry (some of the private ferries operate elsewhere on the island). It is
the light red / pink barrack building. Since Suomenlinna is one of the places to visit nonetheless, a stop at the
restaurant of the local brewery is to be recommended and why not go there just for the restaurant's sake. Only a
15 minute ferry ride from the Market sq.
Teerenpeli, Taivaanranta, Keskuskatu 7. Mon. to Tue. 11-00; Wed. to Thu. klo 11-01; Fri. to Sat. 11-02; Sun. 14-22.
+358 424 925 320
Teerenpeli Original, Olavinkatu 2. Mon. to Thu. 12-02; Fri. to Sat. 12-03; Sun. 12-24.
So the brewery of Teerenpeli has two joints nowadays, the original serving their at-site handcrafted beer, the
one on Keskuskatu serving a good range of beer and restaurant-quality food as well.
Bier Bier, Erottajankatu 13. Mon. to Thu. 16-24; Fri. to Sat. 14-02.
Are you hifi on beer or just getting started? This is the place for both, Bier Bier offers a wide variety of beers
catalogued on a menu according to their type (lager, pale ale, saison etc.) and purpose (thirst quencher that is
frech and crispy; the heavy dark and roaster). The service is really helpful hear, so feel free to describe the type
of beer your after and what kind of a beer consumer you are, and the bartender will help you choose the best
beer to your liking. If you're not into beer, they also have some of the best cider collections in town. This is an
altogether warm and accessible of a place, so you don't have to worry at the bar or feel small for being no
connoisseur: if you'll just order "beer", they'll laugh with you, not at you.
Solmu, Vaasankatu 8. Mon. 15-01; Tue. to Fri. 15-02; Sat. 14-02; 14-01.
Solmu is a trendy bar spacialising in beer on one of the best streets in town in terms of nightlife. On Vaasankatu
one can find many good restaurants, such as TukTuk (Vaasankatu 19) and Döner Harju (corner of
Fleminginkatu and Vaasankatu) and many bars with decent prizes (some of these are a little too raunchy for the
basic taste, though, try Molotov on Vaasankatu 29, which is very nice).
Written by Leo Aarnio