Green Cap hints: Good casual restaurants for eating AND drinking
Sometimes you wanna dine casually while preparing for the long night out with a few predrinks, or maybe you're
travelling with someone who is not that hungry. Sometimes the places that accommodate your aforementioned
needs are also the nicest and the most affordable places to go dine in, in case you want to keep it simple and
easy-going. Since eating and drinking – is what I myself specialise in, here are a few more of these places.
All locations are on our Green Cap Tours – Helsinki hints map. >click here<
Good casual restaurants with a bar in Helsinki
The Cock, Fabianinkatu 17. +358 50 352 3486
Monday 12–11PM
Tuesday 12–11PM
Wednesday 12–11PM
Thursday 12–11PM
Friday 12PM–12AM
Saturday 12PM–12AM
Sunday Closed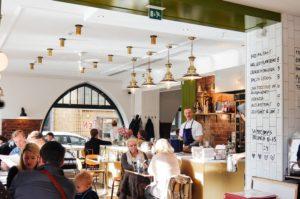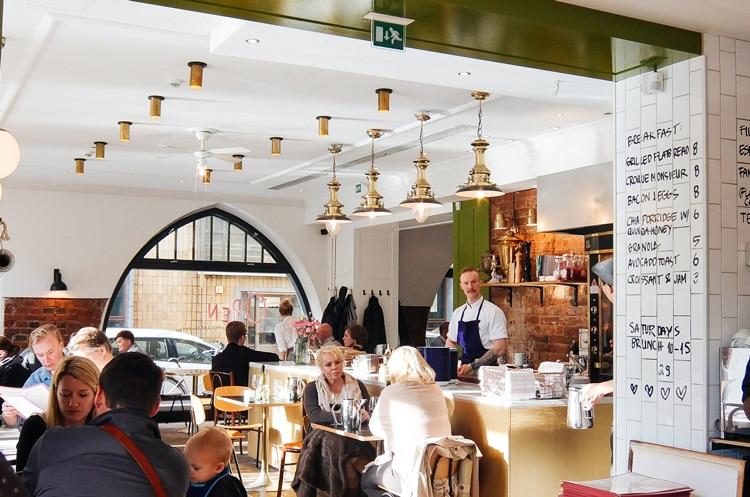 A trendy place with a young customer-base, this restaurant is situated on the corner of Kasarmintori and it
serves everything from breakfast to dinner; from coffee to drinks. Check out their excellent webpages for details:
https://thecock.fi/. Also take a look at their menu and I think you'll find they have exactly what you're looking for
for a decent prize.
Holiday, Kanavaranta 7. Wed. to Sat. 16-24/02 (check fb or https://www.holiday-bar.fi/)
This place has just opened with great reviews. Supposed to be a holiday atmosphere (so suiting for you, no?).
Also a place by Richard Mccormick (likes the Cock and Sandro). Feel free to go for a few drinks, or dine as well.
Café Bar no. 9. Uudenmaankatu 9 Mon. to Fri. 11-02; Sat. to Sun. 12-02. +358 9 045 186 8933. https://bar9.net/
I don't know what it is about this place: you either like it or you don't. A favorite among the locals, yet still with
an easily recognizable international vibe (most of the employees are non-natives), this is an easy-going place for
the young and the young-at-heart, who prefer simple home-made type of food (a little on the heavy side), relax,
have a few drinks and enjoy each other's' company. The type of a place for a casual get together among a group
of friends. Most of the food is simple and tasty (the carbonara and the pollo limonello are classics that also
depict the menu in general: although there are salads to be had here as well, the best dishes have either a lot of
cream, cheese or meat), but no gourmet delicacies to be sure. The service is usually not that good: when it comes
to this a little like Tori (whose food is perhaps a little superior), the young people working here often seem
somewhat absent-minded, careless, jaded and hung-over (cool, like they don't give a —-). So if this is what
you're looking for and you're no snoot yourself, you'll enjoy it. Perhaps the place I dine most often at.
Lungi, Korkeavuorenkatu 2. Check hours from the website https://www.lungi.fi/etusivu/ +358 44 0655 651
Another one of those bistros they call "block restaurants", which seems to mean something like easy-going, local
and affordable. The atmosphere here is really nice, especially on a weekend, and the food is good.
Kulttuuritehdas Korjaamo, Töölönkatu 51 a-b. Check hours from the website https://www.korjaamo.fi/en/restaurants/bar-kitchen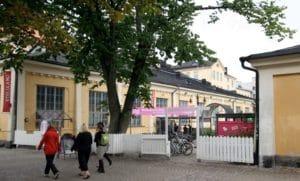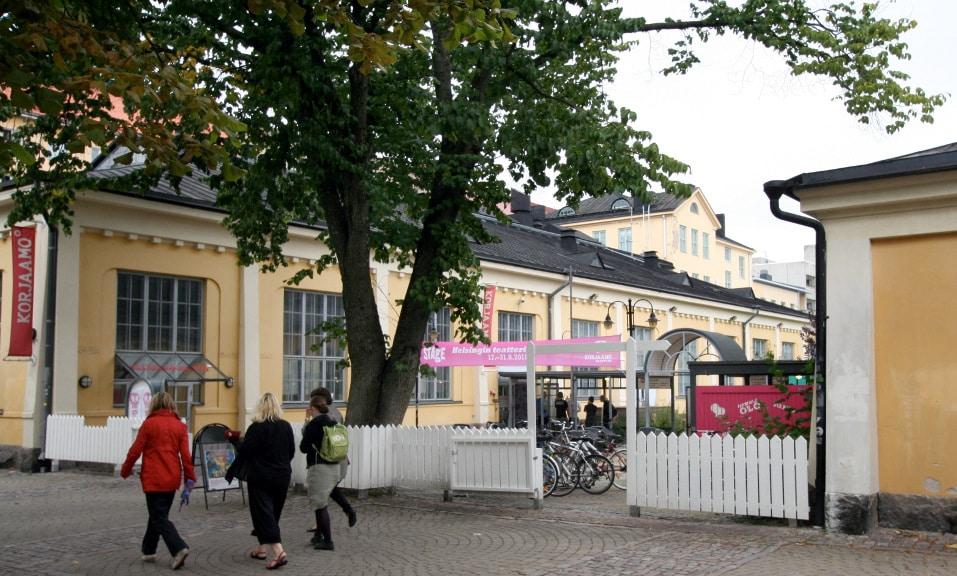 "Culture factory" as they call it, this is an interesting place for all sorts of things: stand-up, movie and art shows,
two restaurants, an escape room and a nice summer terrace, so check out fb for the latest events. In the evenings
one can find folk either eating or drinking or both here. The food is decent, but nothing special, and the prizes
are a little steep relative to what they have on offer. Thus perhaps not worth it just for eating out: rather for
having a few drinks and ordering something small on the side. Now that they serve tapas (which I haven't had a
chance to try, so take the above "critique" with a grain of salt) this should work well for those more or less
hungry. During the week they have lunch during lunch hours (11-14) and on the weekend brunch (11-15).
Il Birrificio, Fredrikinkatu 22. Check hours from the website https://ilbirri.fi/ +358 965 1939
This place offers everything: good coffee, locally brewed beer, lunch during the week, brunch on the weekends
and an easy-to-enjoy dinner, "birri" is a place to go if you're hungry for food and beer at the same time.
Pjazza, Yrjönkatu 18. Check hours from the website +358-10-581 2883
How does one put an Italian place on a prize category? Secondi are up to 30 euros, primi 20 and pizze for 15, so
not the cheapest Italian in town. This is a nice place nonetheless with a good bar for drinks next to it: often loud,
this is a typical place to start a Friday or Saturday night out. The name Pjazza comes from Pizza+Jazz, since they
have a live band playing the latter on a regular basis. Especially popular among groups of ladies heading out:
with a little flirt here and there, you might get lucky and be offered a free drink by the mostly Italian waiters one
finds here…
Bar Teos, Runeberginkatu 61. +358 9 454 3591. https://www.barteos.fi/
An easy-going tapas restaurant that is one of my regulars: plenty of atmosphere to be found here. The staff
comprises of young Spanish people, who are in Finland doing all sorts of things, so the service is cordial but not
all that professional from time to time. The food is a bargain here: the prizes are low and the quality is good (not
excellent). It is difficult to put a tapas place on a prize range, but I guess one would need at least 5 tapas (though
I have sometimes eaten 15) get his stomach full, so 15-20 euros then (the tapas menus are 17 (8 tapas) to 23 e (13
tapas)).
Pastor, Erottajankatu 4. Check hours from the website https://www.pastorrestaurant.fi/
+358 400 344 700
So the dishes here are meant to be shared, but they say for two people 4-6 dishes are recommended, which with
the prizes they have easily builds up to 35 euros per person, so a little expensive for such a relaxed eat and dine
type of a place. A critique that visited called it "overly trendy": the food is a mix of Peruvian and Japanese, they
call the place the "urban living room", the interior design is modern plain Nordic… Also, they had to wait a long
time for their dishes to arrive: nonetheless, the food has been complimented a lot, and a place that has been
especially designed for social dining and drinking deserves to be mentioned on this category of the list even with
the aforementioned shortcomings. The ceviche is divine!
Edited, Updated and Re-posted on July 6th 2018
Originally written in June 2016 by Leo Aarnio
Updates by Jouko Väärälä
All locations are on our hint-map. >click here<
Tallenna
Tallenna
Tallenna
Tallenna
Tallenna