How to find an ATM in Finland?
Where can I get cash?
This is probably the most common question we get on our tours. We want to help with this short guide on how to find an ATM in Finland.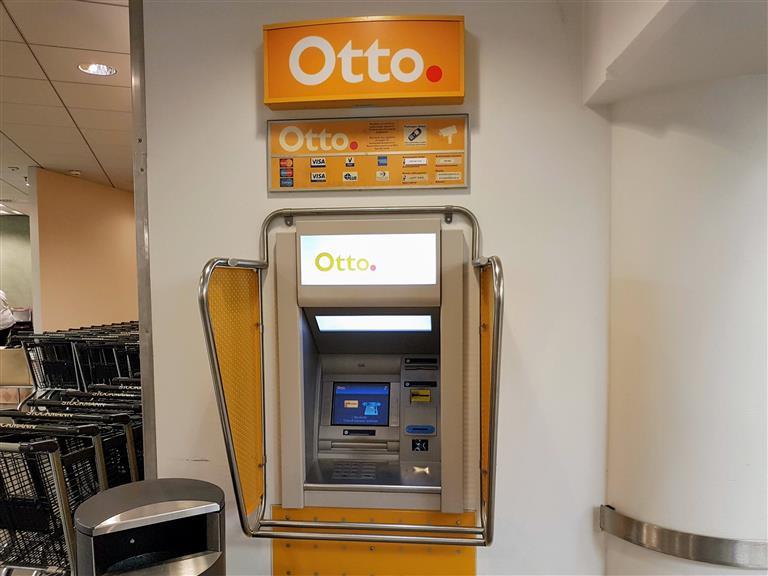 Nowadays when paying with card has become so popular in Finland the ATM's are getting scanty. There is a good ATM search on the website of Automatia, but unfortunately it's in Finnish. However, it's rather simple so with these instructions you'll do fine.
ATM Search
1. Go to the Automatia website https://otto.fi/missa-otto/
2. Type in your address and the city or use the GPS -locator button
3. On the map you will see your location marked by a human figure. Both the yellow AND yellow/blue marks on the map are ATMs (the difference is that yellow/blue marks also have deposit function). 

4. At the bottom you see the addresses of the closest ATMs. There are also navigation buttons to their locations
[siteorigin_widget class="Simple_About_With_Image"][/siteorigin_widget]
Other payment methods in Finland
Finland is moving fast towards cashless buying
All forms of card payment are widely excepted. Especially Mastercard and Visa credit cards readers are found in all the shops. Even on the market square vendors usually have card readers. Mobile Pay (by Danskebank) and Apple Pay are also gaining popularity. In the shops receiving plenty of Asian customers, particularly from China, AliPay will be in use. Here is an article with more details of Alipay in Finland.
The signs are showing that the future of payments will be digital in Finland. Cash is still widely accepted but there are more and more vendors that don't take cash. We hope that this guide – How to find an ATM in Finland? – will help you since finding one is not getting easier. If you are not comfortable using credit card everywhere and still want to have a smooth experience, we suggest to change euros or withdraw them from ATM at the point of entering the country. The rates of money exchangers in the airports and harbours vary, but the exchange rates of the ATM's depend on the bank you use instead of the location. ATM in the harbour or airport is just as good as the one in the city.
The Green Cap Tours booking system accepts credit card payments of all major providers: https://greencaptours.com/experience/
Buying the ticket beforehand from the booking system is advisable in order to secure your spot. Tours can sell out fast! However we do accept cash payments on tours along with credit cards and Finnish debit cards.