Recreational areas near Helsinki
Helsinki is a great city for many reasons but the best thing is probably that you don't have to go far from the city center to see beautiful nature and try out different kinds of recreational activities. All of the following 4 recreational areas are located up to 25 km from Helsinki.
Laajalahti
Laajalahti Nature Reserve is located by the sea in Espoo. It's a great place for bird spotting, especially during bird migration times. Nature reserve's trails and bird-watching towers make Laajalahti a nice day-trip destination. Nature center Villa Elfvik is worth visiting when in the area. It's also the info point and starting point for the area's nature trails.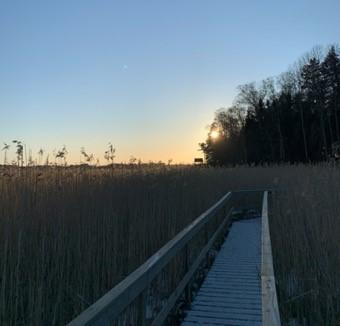 Nuuksio
Nuuksio National Park is a unique and versatile area with 55 km2 in total. It is located approx. 25 km from Helsinki and is accessible by car or public transportation. In Nuuksio, there are multiple nature trails to choose from. You can either do shorter day hikes or stay overnight in a tent. Other activities that you can try there are, for example, canoeing, rock climbing, fishing, and cycling.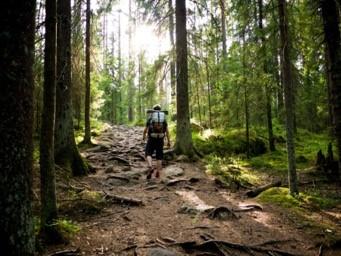 Luukki
Luukki is a recreational area in the north of Espoo, 23 km from Helsinki city center. There you can find trails, beaches, rentable sauna, and golf courses. Camping is not allowed in Luukki but instead, there's a caravan area, multiple cooking shelters, and a campfire site.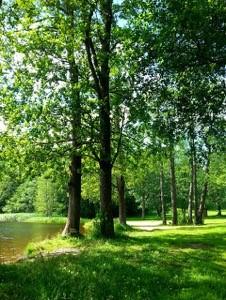 Oittaa
The recreational area of Oittaa is located in Espoo, by the Lake Bodom. Year-round, it offers many outdoor activities for the whole family. On beautiful summer days, the beach of Oittaa is likely to be crowded but besides swimming and sunbathing, you can rent a SUP-board or a canoe.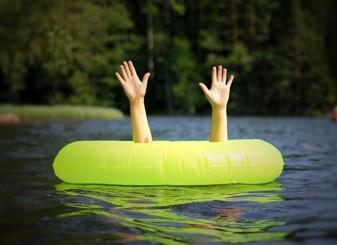 All of these recreational areas are open daily free of charge but the opening times of equipment rentals, restaurants, and other services may vary. Let's hope that the Finnish summer favors us and we can enjoy sunny weather outside in these beautiful areas!