After Helsinki tour – Hints and routes for independent exploration
Free Walking Tour by Green Cap Tours covers all the main topics regarding Finnish history and many the most historical locations in Helsinki. But, what to do after the tour?

The route of our Free tour is shown below. The tour starts from the Senate square and ends on the Havis Amanda Statue on the Market Square. This tour covers all of the old town of Helsinki as marked with green color on below image. On this page we introduce suggestions where to go and what to do then.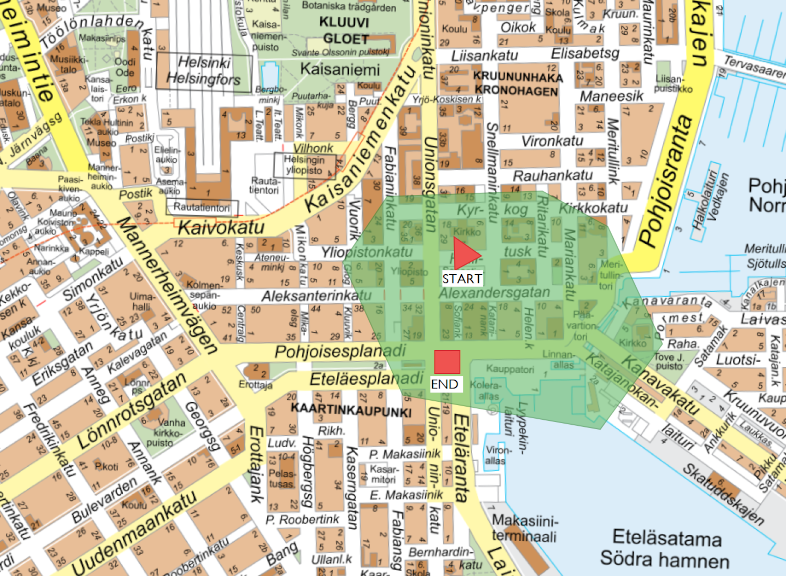 Below we have suggested itineraries for independent exploration after the free tour. But first..


Helsinki eats
Try at least these:

1. Creamy salmon soup – you'll find it at least in Market Square, Scandinavia Cafe, Stockmann Herkku Bistro etc.

2. Karelia Pie "Karjalanpiirakka" you'll find it in grocery stores like Alepa, K-market etc.
Restaurants in Helsinki
Restaurant
What, When, Price € – €€€€€
Area, address
Scandinavia Cafe
Traditional, Lunch, snacks coffee €
Old Market Hall, Eteläranta 1
Lappi
Traditional, Dinner, €€€
(M) Kamppi, Annakatu 22
Konstan Möljä
Traditional, Dinner buffet, €€€
(M) Kamppi, Hietalahdenkatu 14
Fisken på
Disken
Fishfoods, lunch & dinner, €€€
(M) Kamppi shopping centre
Karl Johan
Traditional, Lunch, €€
(M) Kamppi, Yrjönkatu 21
Nolla
Trendy food and craft beers, Dinner, €€€
Design District, Fredrikinkatu 22
Yes Yes Yes
Vegetarian, dinner, €€€
Design District, Iso Roobertinkatu 1
Toca
Finnish/Italian/Modern, dinner €€€
Unioninkatu 18
The Glass
Creative, lunch & dinner, €€€
Esplanade, Kämp Gallery
---
Sights and places to see and feel Helsinki
Places of interest
What is it?
Area, address
Suomenlinna
island(s)
Large 1700 -century seafort with
beautiful island views
White ferry from the Market Square
The Rock Church
A church carved into bedrock
(M) Kamppi, Lutherinkatu 3
Oodi, central
library
Impressive modern architecture
(M) Central railway station,
Töölönlahdenkatu 4
Design District
Area for design and fashion shopping
(M) Kamppi, Annankatu, Fredrikinkatu
Linnanmäki
Amusement Park with rides
Alppiharju, Tivolikuja 1
Löyly
Six million dollar sauna and restaurant
South Helsinki, Hernesaarenranta 4
Huvilakatu
Beautiful row of houses for IG
South Helsinki, Huvilakatu
Kämp Gallery
Design oriented shopping mall
Esplanade, Pohjoisesplanadi 33

Suggested walking routes in Helsinki
---
1. The classic bucket list

All the must sees on one walking route
Highlights:

The classic route in googlemaps: shorturl.at/eEHMV
---
2. Indoor museums and shopping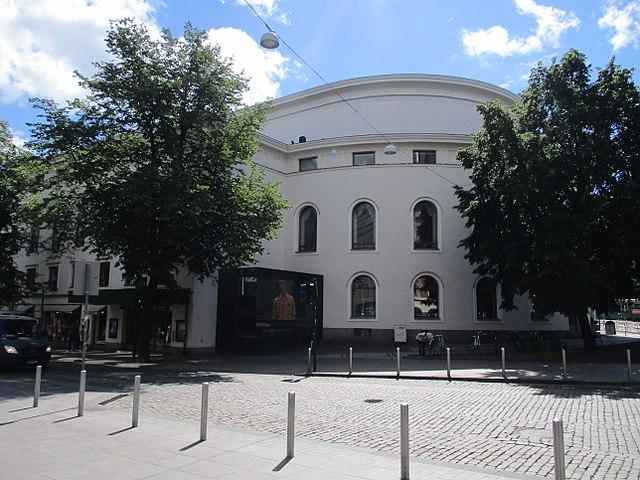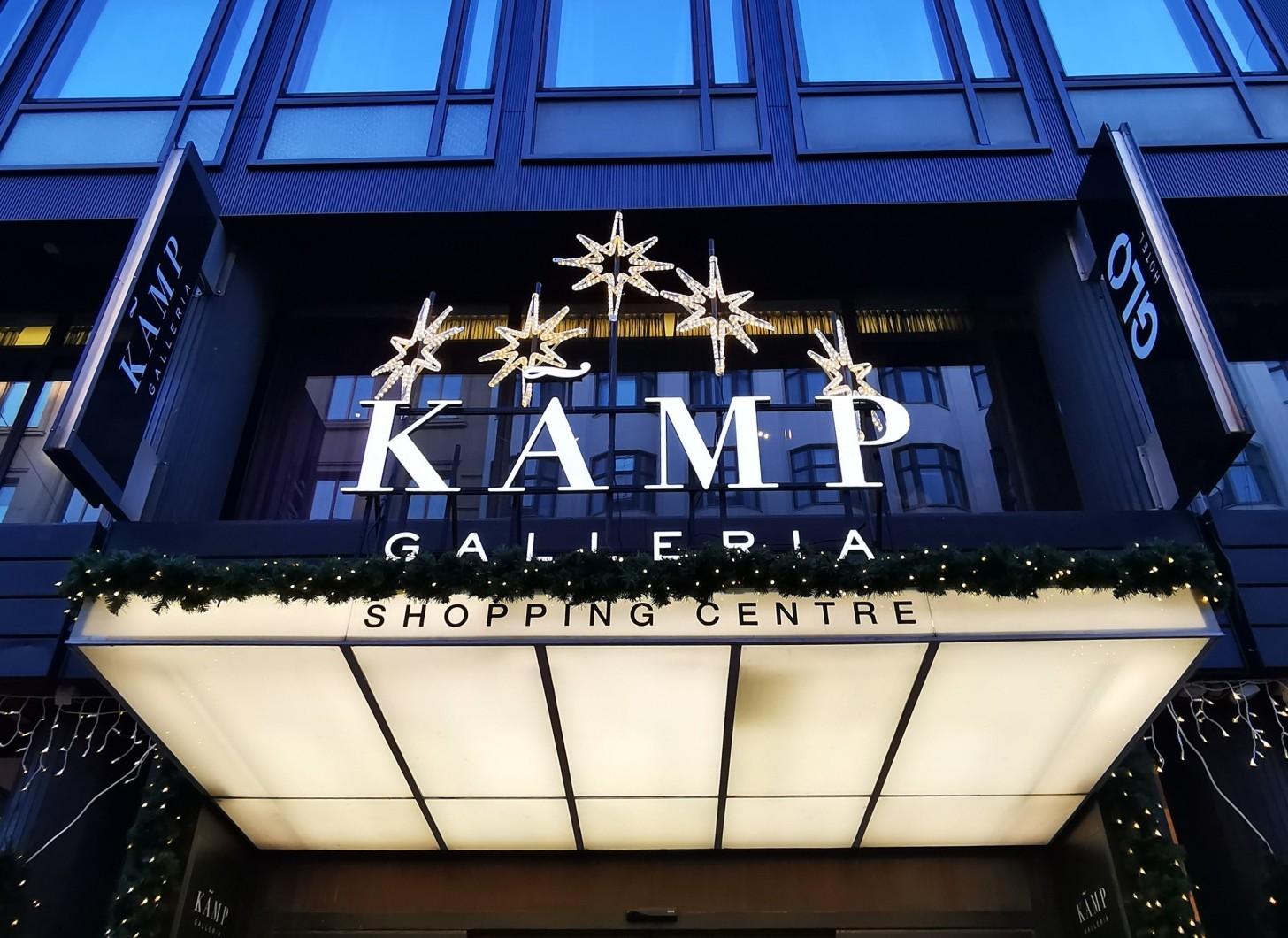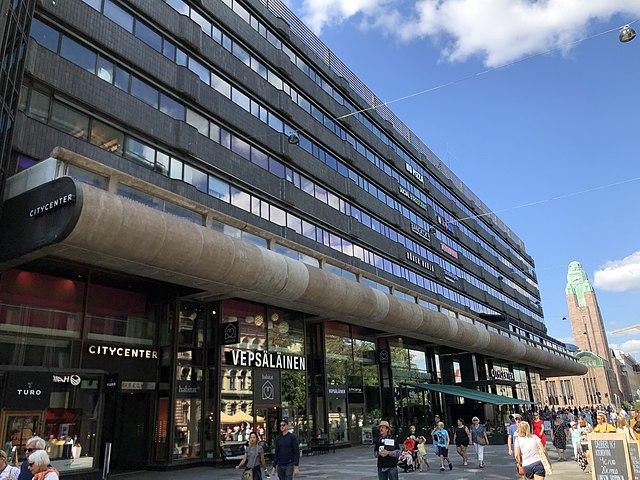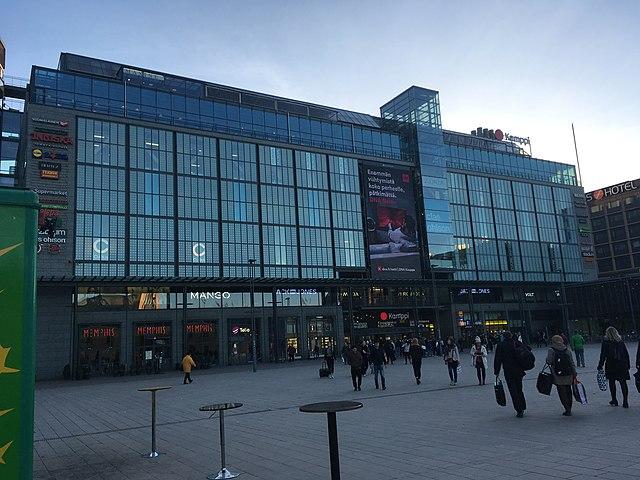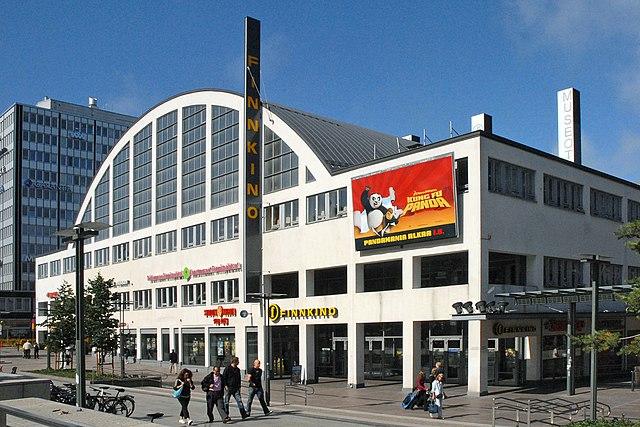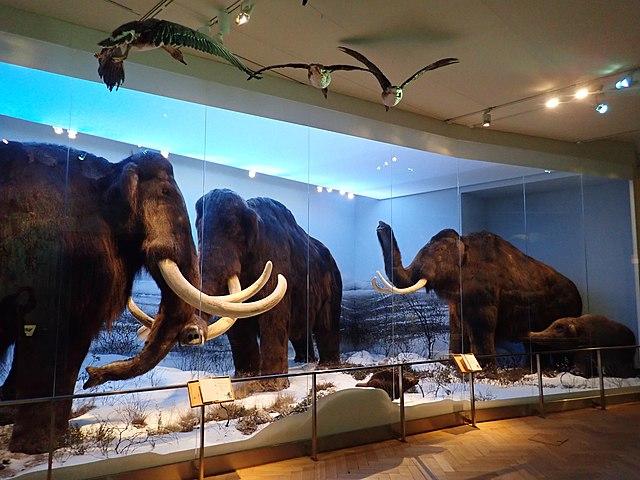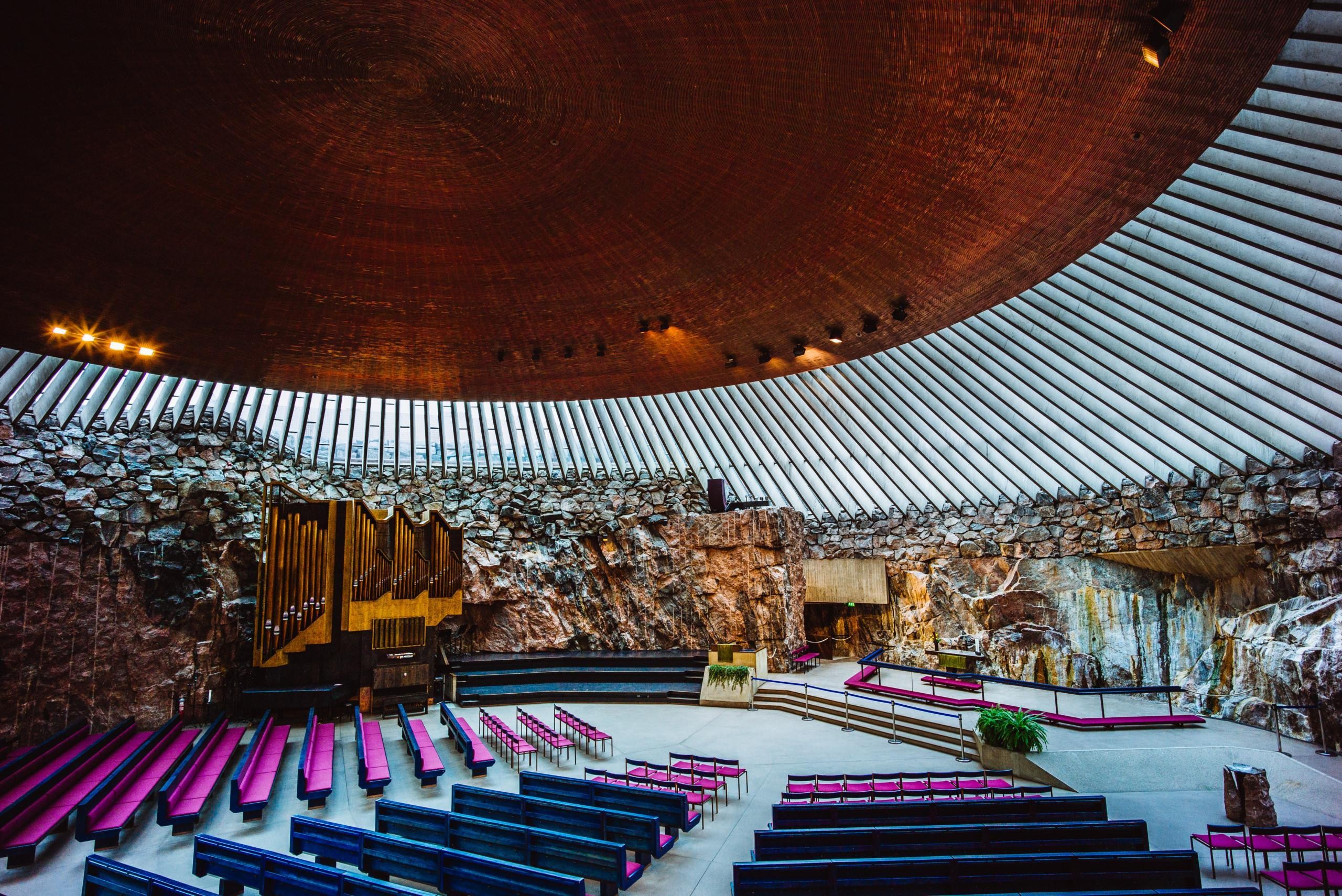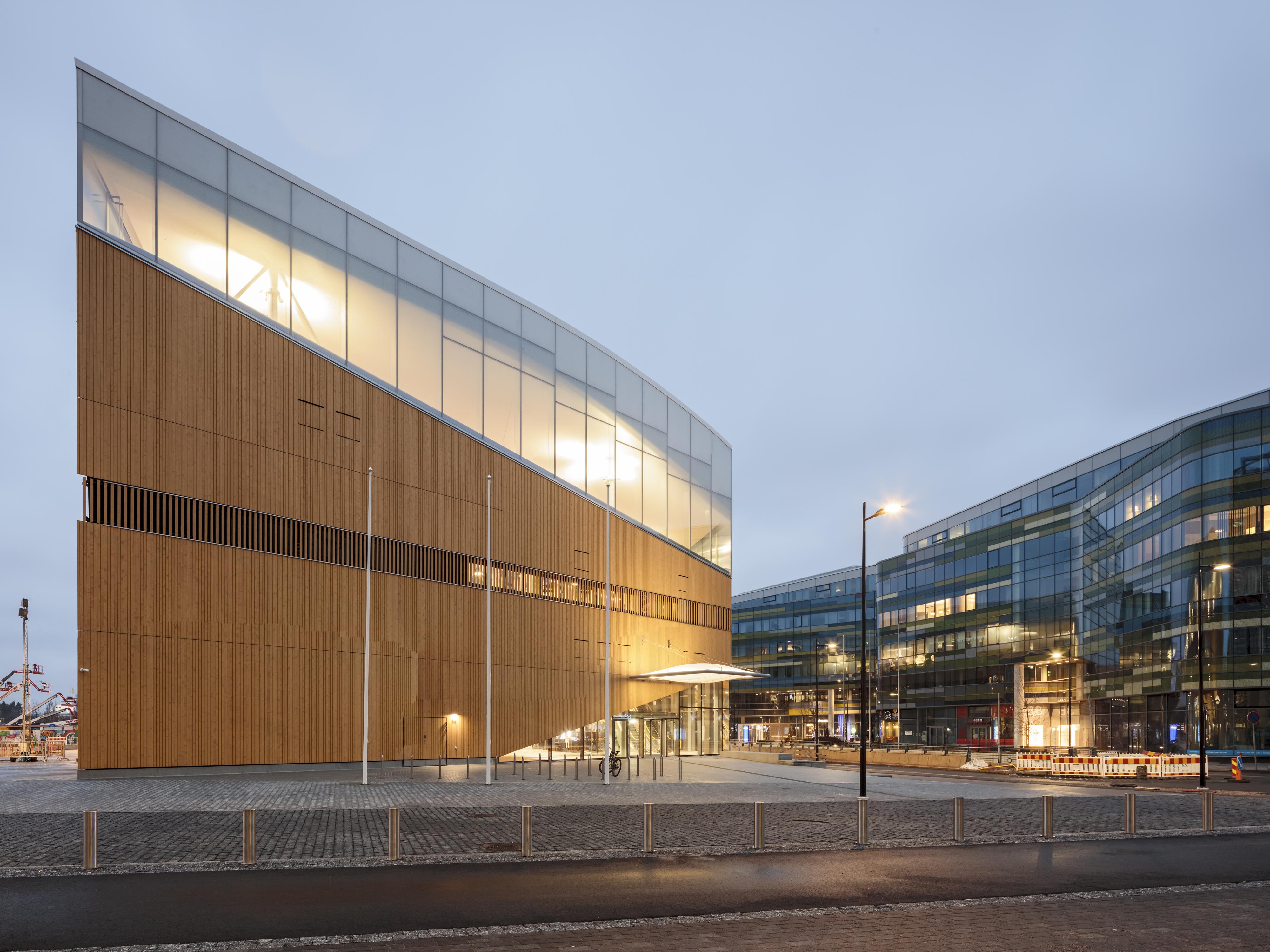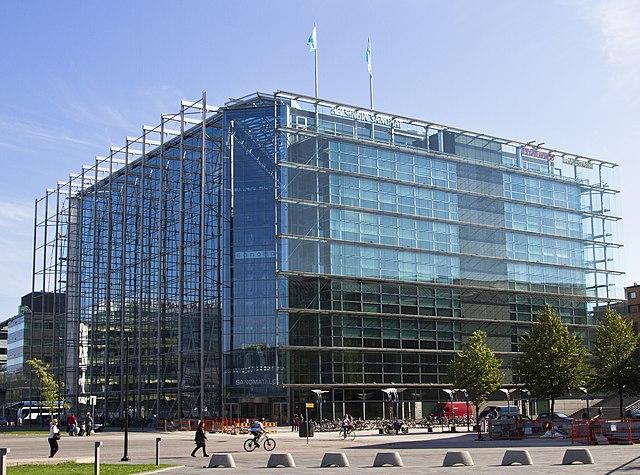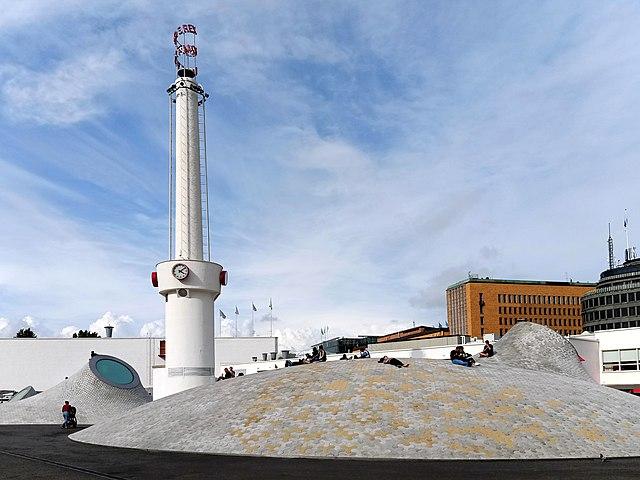 Bad weather, no problem, (Walking, partly underground passages)
Highlights:
Swedish theater – a Finnish national theatre performing in Swedish – Finland's second official language
Kämp Galleria – A classy shopping mall with a mix of domestic and international brands
Citycenter Shopping Mall – 70 shops and numerous restaurants and cafes in the heart of Helsinki
Kamppi – a classic central meeting place with diverse shops, restaurants and cafes
Tennispalatsi – From a movie theatre to art gallery Tennispalatsi, is a cultural and recreational center
Finnish Museum of Natural History – includes collections of botanical, zoological, geological and paleontological specimens
Temppelinaukio Church – a fascinating Lutheran church in the Töölö neighborhood of Helsinki.
Helsinki Central Library OODI – a cool and diverse urban meeting place full of books, workspaces and much more.
Sanomatalo – A cultural building in the heart of Helsinki
Amos Rex – Visually intriguing modern art museum with signature roof windows
The indoor route in googlemaps: shorturl.at/pzPUV
3. Places to visit for families with children
In another post click this link:
https://greencaptours.com/helsinki-for-families-with-children/
4. Traditional Finnish restaurants, cafes and conditories
In another post click this link:
https://greencaptours.com/traditional-finnish-restaurants-cafes-in-helsinki/
5. Alternative Helsinki
In another post click this link:
https://greencaptours.com/after-free-walking-tour-alternative-helsinki/
---
All our recommendations in a single googlemap
Places of interest, restaurants, cafes, beaches, saunas etc.
The link to same map in case iframe doesn't work on your device: shorturl.at/hyY38